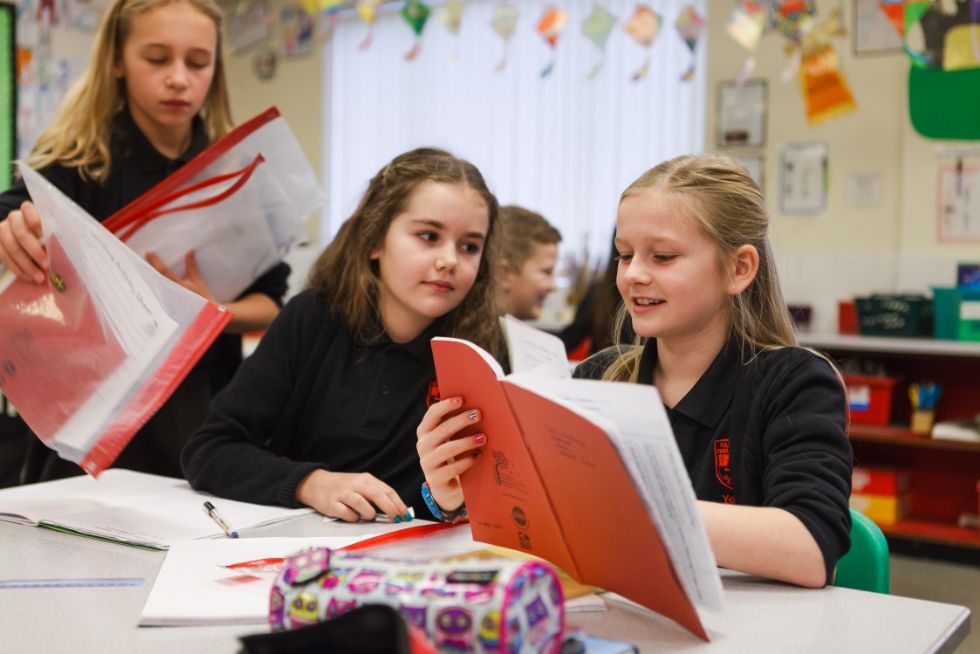 Foundation Phase
The Foundation Phase is a new approach to learning for children from 3-7 years of age. It combines what we currently call Early Years Education (for 3 to 5-year-olds) and Key Stage 1 (5 to 7-year olds) of the National Curriculum.
The Foundation Phase is based on the principle that early years' education should offer a sound foundation for future learning through a developmentally appropriate curriculum.
The Foundation Phase places great emphasis on children learning by doing. The children will be given more opportunities to gain first hand experiences through play and active involvement both indoors and outdoors. They will be given time to develop their speaking and listening skills and to become confident in their reading and writing abilities. Mathematics will be more practical so that children can see how problems are solved and how important mathematics is in their everyday lives. There will be a greater emphasis on children understanding how things work and on finding different ways to solve problems.
The curriculum will focus on experiential learning, active involvement and developing each child's:
Skills and understanding
Personal, social, emotional, physical and intellectual well being so as to develop the whole child which is important to us at Fairfield.
Positive attitudes to learning so that they enjoy it and want to continue.
Self-esteem and self-confidence to experiment, investigate, learn new things and form new relationships becoming part of Team Fairfield.
Creative, expressive and observational skills to encourage their development as individuals with different ways of responding to experiences.
Activities in our wonderful outdoor areas where they have first-hand experience of solving real-life problems and learn about conservation and sustainability.
The Foundation Phase Curriculum will be delivered through seven areas of learning:
Personal and Social Development, Well-Being and Cultural Diversity
Language, Literacy and Communication Skills
Mathematical Development
Welsh Language Development
Knowledge and Understanding of the World
Physical Development
Creative Development
For more information about The Foundation Phase from the Welsh Assembly Government click here.
To download the publication 'How is my child doing in the Foundation Phase' click here