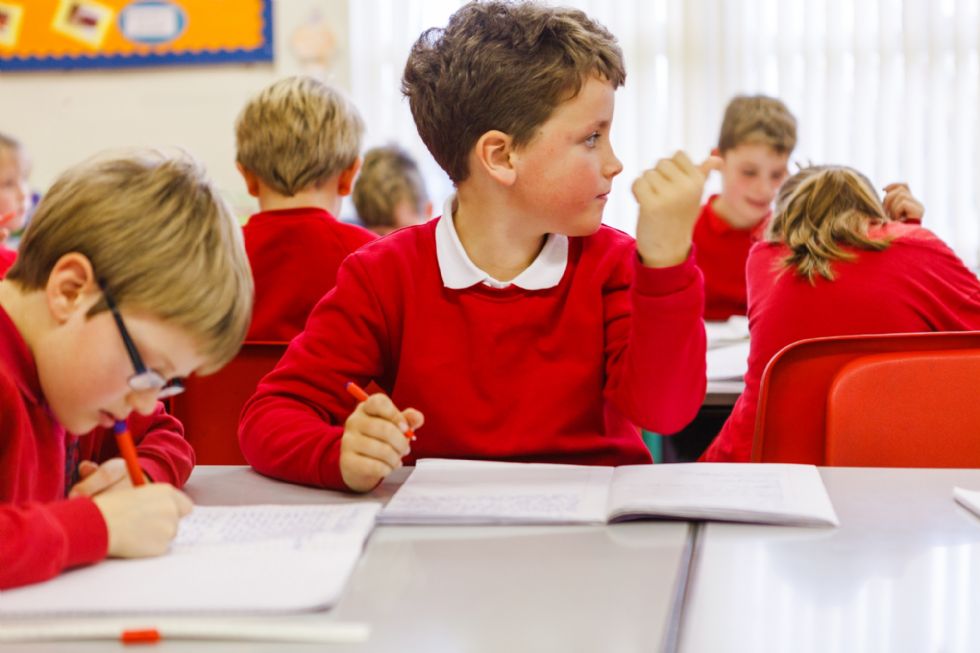 New Library Officially Opened by Dan Anthony

Please enter an introduction for your news story here
On Friday 20th June Pupils, staff, parents and members of the PTA celebrated the opening of Fairfield School's new Lending Library. Thanks to a donation from members of the PTA the school was able to install brand new shelving, seating and carpeting to make three key areas suitable for foundation phase books, key stage 2 fiction books and a reference section. New books have been purchased and donations of books are still coming in.
The official opening was carried out by Welsh author Dan Anthony writer of the Rugby Zombies trilogy who was in school for the day carrying out writing workshops with all key stage two children. Pupils and staff entered into the spirit of things by dressing up as characters from a wide range of children's books including plenty of rugby zombies.
Children throughout the school took part in a variety of fun literacy activities which culminated in a whole school story telling session at three o'clock.
At a time when public libraries are under threat staff and parents at Fairfield feel it is all the more important to provide a wide range of quality reading books that pupils can borrow. Headteacher, Sian Lewis, said 'The aim at Fairfield is to instil in our children a real love and pleasure of books and of reading and to ensure that they become lifelong readers. This new library will be open to all our pupils to borrow books that they can take home to enjoy. This is made possible by parent volunteers who come in and help the children with their choices, offering suggestions and recommendations. Our thanks go to them for the wonderful job that they do.'
See below for pictures of the day.